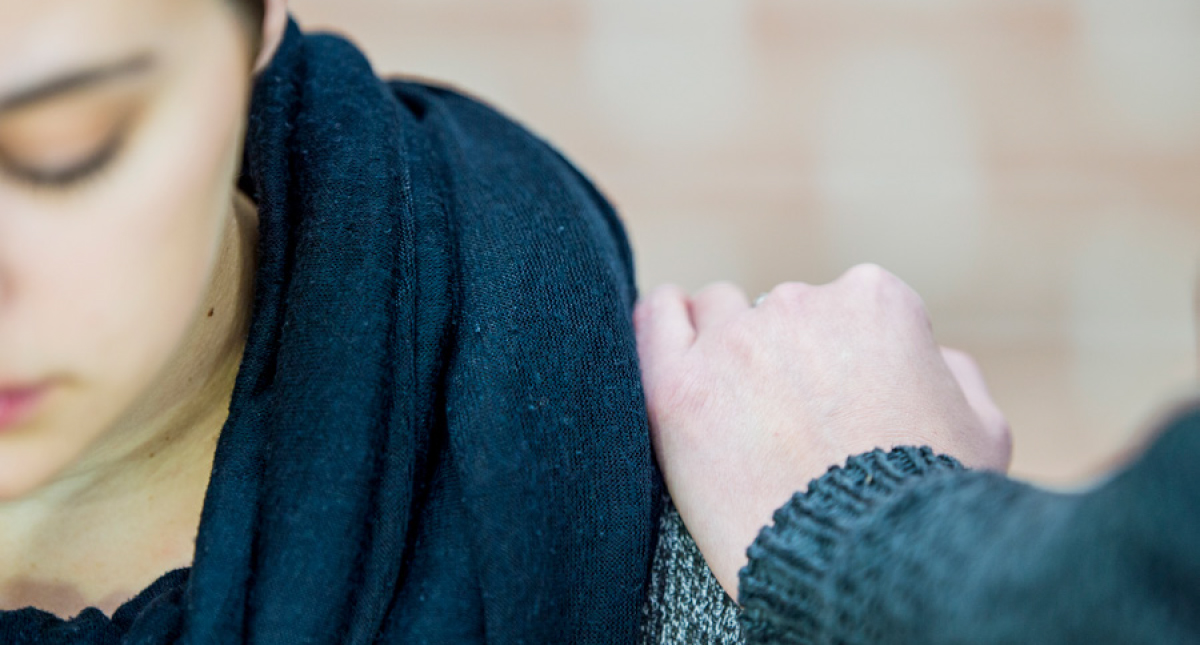 "Nonmedical Prescription Opioid Use in Childhood and Early Adolescence Predicts Transitions to Heroin Use in Young Adulthood" -

Journal of Pediatrics (2015)
WHAT YOU CAN DO
WATCH OUT FOR PRESCRIPTION MISUSE
Experimenting or sharing
Ignoring label directions
Combining unknown drugs
Taking meds to get high
LOOK FOR WARNING SIGNS
Changes in physical appearance
Loss of interest or motivation
Different friends or activities
Unexplained pills or paraphernalia
DON'T MAKE IT EASY
Track and secure all medications
Block access to online drug sources
Properly dispose of unused medication
IF YOU NEED HELP
Get support. Talk to your health care provider, school counselor, prevention/treatment professional, friends or family.
YOUTH SERVICES- SEEKING TREATMENT
Concerned about your teen?
The first step begins with a call to our Behavioral Health Suppport Line. You may be concerned about signs of drug use with your teen. When in doubt, speak to a professional. Just take the first step.
3 steps to get help:
1. Make the Call
Call our office at 530.891.2810 or toll free at 800.334.6622. During the conversation, we will ask whether your teen's needs are urgent and what type of help you are looking for. We will help you find the services you need in our community or refer you for a screening appointment closest to where you live.
2. Attend a Screening
When you bring your teen in for a screening, please bring their Medi-Cal card and other insurance information. A counselor will meet with you and together we will determine the best way to serve them.
For more information on hours and locations, please visit the Butte County Behavioral Health page
3. Make a Follow-up Appointment
Once we have determined how we can best serve you, we will schedule a follow-up appointment to better understand your teen's specific needs.
At this appointment, we will connect your youth to the types of services that suits their need. A wide-range of services are available, from short-term, to intensive, based upon their need. These time-limited services are designed to foster resiliency in youth and families and to promote wellness.
ABOUT BUTTE COUNTY BEHAVIORAL HEALTH
Butte County Behavioral Health provides services for youth in crisis, and for alcohol and drug treatment. Services are county-wide, with clinics located in Chico, Oroville, Gridley and rural communities. Referrals to our programs come through families, school counselors, teachers, community-based organizations, mental health providers, probation and more. The mission of Butte County Behavioral Health is to partner with individuals, families and the community for recovery from serious mental health and substance abuse issues and to promote wellness, resiliency and hope.
TREATMENT SERVICES
Youth Outpatient Centers provide assessment, diagnosis, treatment and recovery services for youth who are concerned about their use of alcohol, marijuana, prescription narcotic or other substance. Treatment includes individual counseling, group counseling, case management support, and relapse prevention planning. Referrals to community resources are also provided. For our more intensive clients we offer Full Services Partnership (FSP) services. This could include a team approach to include in-home, school based, community and family supportive services. Outpatient centers are available to individuals 12 and over.
YOUTH SERVICES LOCATIONS
Chico
Community Counciling Center
109 Parmac Rd., Suite 1, Chico CA 95926
530.891.2945
Oroville
Oroville Community Counciling Center
88 Table Mountin Blvd., Oroville CA, 95965
530.538.2158
Gridley
Gridly Family Services
995 Spruce Street, Gridley, CA 95948
530.846.7305
---
Adapted from Ventura County Behavioral Health / www.venturacountyresponds.org